Streaming over 1,300 songs from 500 artists from the 80's

We're Back...

Did you miss us?

10 SONGS IN A ROW, COMMERCIAL FREE, EVERY HOUR!


Welcome to 107 WANS.com

The 80's #1 Hit Music Station!

Broadcasting from Upstate South Carolina, U.S.A.       Signed on the air on 10/14/06 1:00 PM EST

107 WANS DJ Alumni page.

Listen to the DJ's and find out where they are now...

Do you like 70's music?

Check out our sister station WQOK.

(click the logo below)

And enjoy artists like... Elton John, Blondie, Gap Band, Dobbie Brothers, ABBA, Journey, Sister Sledge, Chic, Donna Summer, Kiss, Jackson 5, Jimmy Buffet, Boston, CCR, Rolling Stones, Earth Wind & Fire, BTO, Jackson Browne, Eagles, Grand Funk Railroad, Bee Gees, ELO, Bob Segar and hundreds more!

DID YOU KNOW?

The average listener listens to

107 WANS.com for over 6 hours...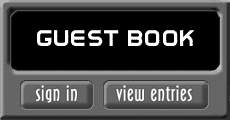 107 WANS was a Top 40 Radio Station in Upstate South Carolina (now 107.3 Jamz). WANS changed formats in 1992 due to bad station management decisions and soon after went into foreclosure.  

WANS was consistently a Top 5 station in ratings all throughout the 80's and was a great radio station. 

I have rebuilt the station online for some awesome 80's whenever you are in the mood. 

I hope you enjoy the music and go ahead listen all you want, we'll make more.

    - Jammin' Jeff  

You can also get 107WANS.com here

HELP WITH STREAMING COSTS